About us
Who are we?
We (Walther and Lenette) have been the proud owners of mini-campsite Rigtersheert since April 2021. We had always dreamed of living on a farm and one day, that opportunity presented itself. We sold our successful bed & breakfast in Hoofddorp and started looking for our dream farm… And here we are in beautiful Bellingwolde in our more than 200-year-old farmhouse! For now, we won't be bored, because we still have plenty to do. We will do everything we can to make our guests feel at home.
Our food trailer (our second dream) and the Big Green Egg are ready to be put into use. We want to regularly cook for our guests and organise fun-filled evenings. You can now order our bread rolls, freshly baked in the morning!
We can't wait to welcome our new guests and see our returning guests again.
See you in Bellingwolde (Groningen)!
Walther and Lenette de Mari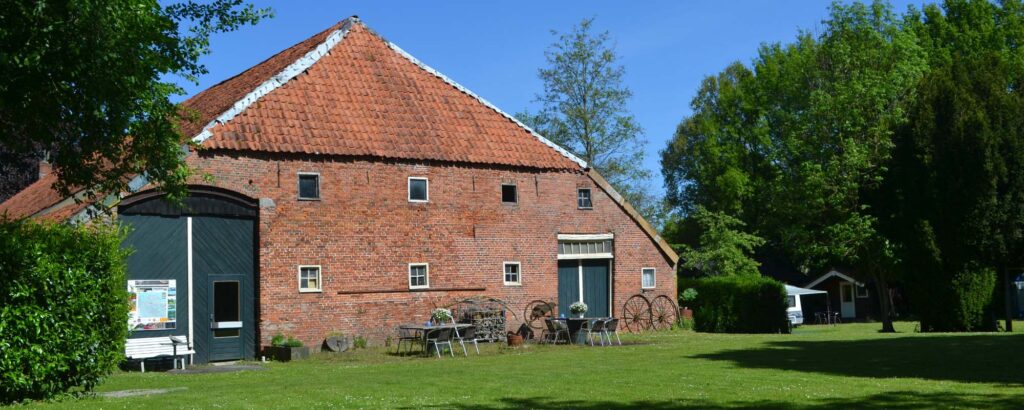 Where does the name Rigtersheert come from?
Rigtersheert can be divided into two parts: 'rigter' and 'heert'. 'Heert ' or 'heerd' is the name that used to be given to farms in Groningen. As the sound suggests, this refers to the hearth (fireplace). Over the years, however, this has come to refer to the entire farm and the associated lands. The word 'rigter' stands for judge.
The farm of Campsite Rigtersheert has been used over the years by the judge of Bellingwolde as an agricultural holding, which stretched from the Nieuwe Aa to the Bourtanger swamps. Convicts slept in the farm, and worked in the fields. Rigtersheert was therefore nothing but the judge's hearth …
Times have changed a lot and these days, people come here to enjoy themselves (and we love working hard to make our guests feel at home)!
We can of course tell you how nice we are… but what do our guests think?
"A great campsite… Lovely gyros evenings and hospitable campsite owners. If it rained really hard, we were allowed to set up our pop-up tent in the shed. Never … Never felt so welcome at a mini-campsite. And plenty of activities… Last year, we stayed here around the same time (different owners back then) and the quality was considerably less. I can't wait for next year, when many other things will have been spruced up! To achieve this within 3.5 months of the takeover, that's magnificent …. you are so hospitable!" – Jeanieke van Klaveren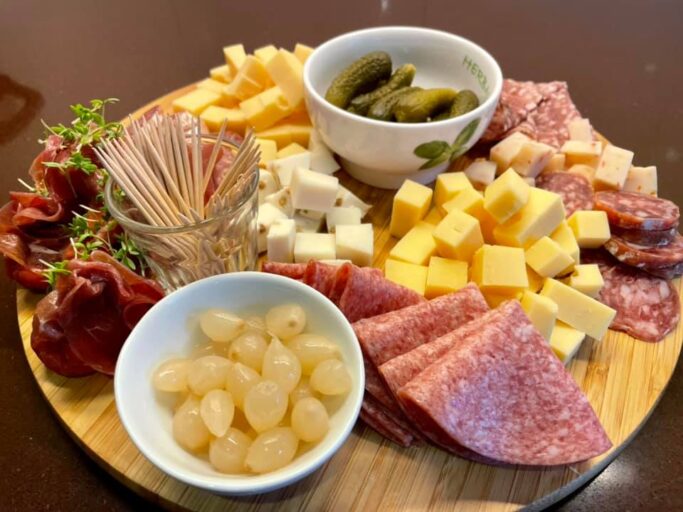 "What a surprise here in beautiful Bellingwolde! Such a nice, clean mini-campsite with such friendly owners… Exactly what you are looking for when you want a wonderful holiday! We enjoyed the beautiful pitch with views across the farmland and a view of the beautiful authentic farm. It had good sanitary facilities and a pleasant lounge area with Wi-Fi for the inveterate web surfers. All in all, a must for those seeking tranquility and conviviality!" – Maria Hulsebosch
"A lovely farm campsite with wonderful owners. A large courtyard, useful in bad weather." – Erwin Schreurs